---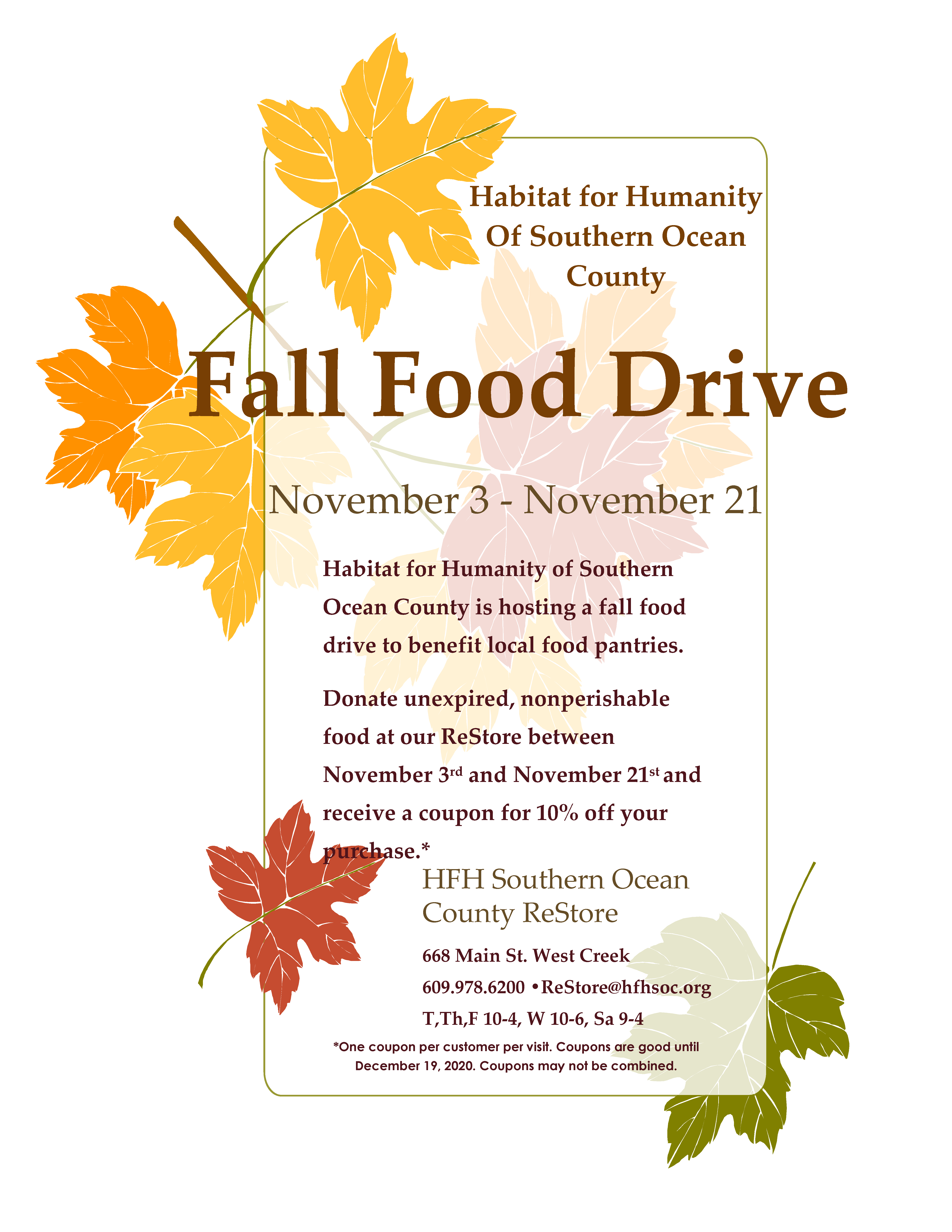 Food drive donations may be dropped in the the ReStore just inside the rear entrance, or at our regular donation drop off location on Tuesdays and Thursdays.
The ReStore is open! We have made a few changes inside to help keep you, our volunteers, and staff safe. Additionally, properly warn face coverings are required to enter the ReStore and capacity will be limited.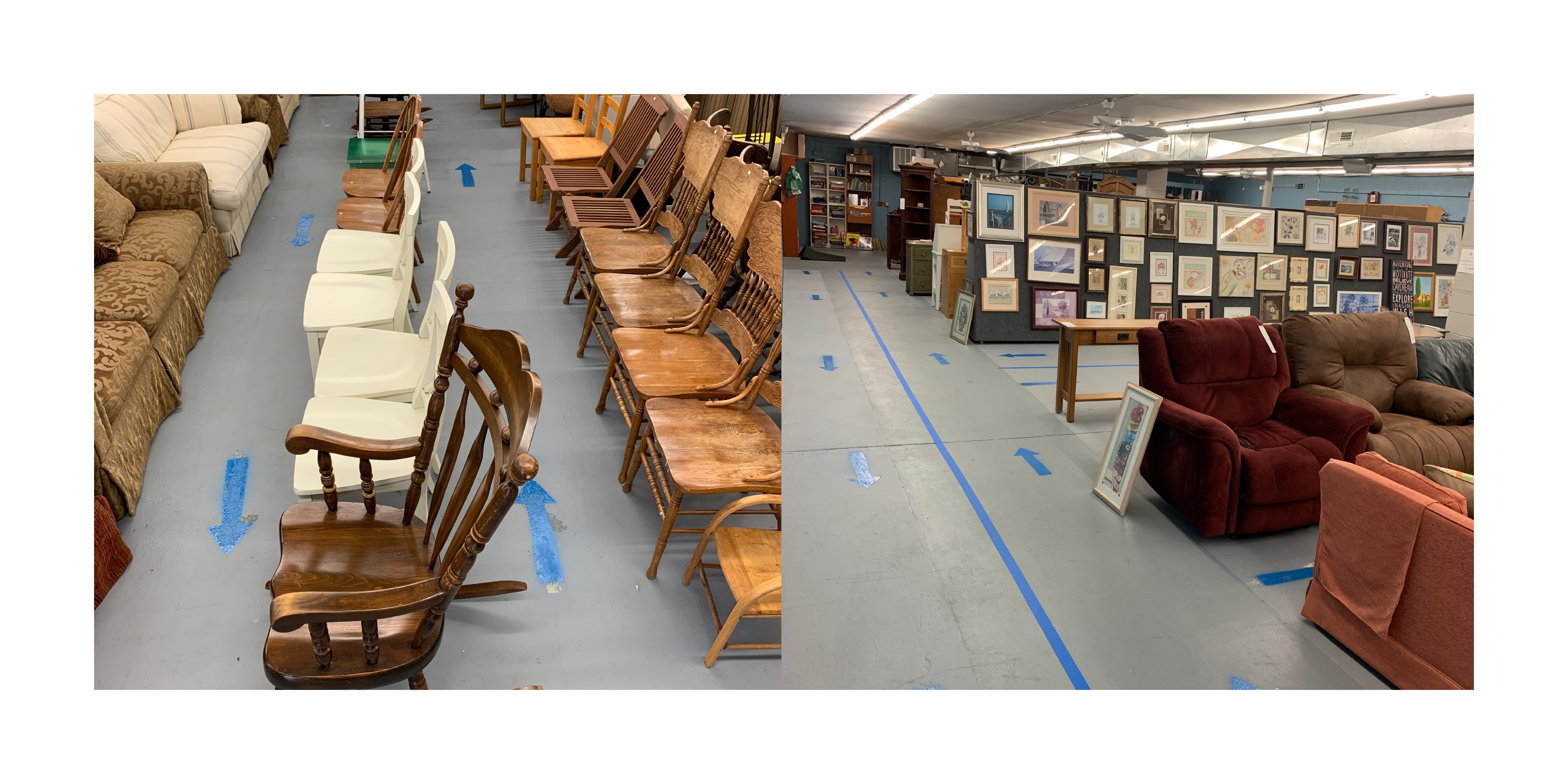 New donation guidelines!
We are accepting donation drop offs on Tuesday and Thursday from 10-2. Please follow the arrows around to the back of our building.

"Curbside" donation pickups begin Friday, May 29th. Habitat will pickup your large furniture that is located in a garage, on a covered porch, or placed outside the day of pickup. Please send pictures of your donation along with your contact information to donate@hfhsoc.org

Our Mission Statement: We work in partnership with God and people everywhere, from all walks of life. We work to develop communities with God's people in need, by building and renovating houses. We believe that all God's people deserve a clean and decent place to live.
"Way back when this all began the first thing that popped into my mind was, "I'll finally get to hang up all my pictures." When moving from rental to rental you stop hanging up pictures. What's the point, right? You never know whether or not you will be moving at the end of the year when your lease gives up. The storage unit was a more permanent fixture in our lives than was our address." -HFHSOC Partner Family
Read the entire thank you text
Contact Information:
Main Office and Re-Store Location: 668 West Main Street (Route 9), West Creek, NJ 08092
Office Phone: 609-978-9984
Office Fax: 609-978-9985
ReStore Phone: 609-978-6200
Visit our Parent Site: Habitat for Humanity International (www.habitat.org) - The official website of Habitat for Humanity- International